Fidelity Debit MasterCard
Fidelity Debit MasterCard guarantees 24/7 access to funds in your account anywhere and anytime.

It's safer than cash, a lot more convenient and easy to use. Accepted both locally and internationally – anywhere the MasterCard logo is displayed. The Fidelity Debit MasterCard is available in 2 currency variants – Fidelity Dollar Debit MasterCard.

Enjoy borderless banking as you withdraw cash at the ATM, pay for goods and services online or at the POS, pay your bills/subscriptions, and even top-up your mobile phone with your Fidelity Debit MasterCard.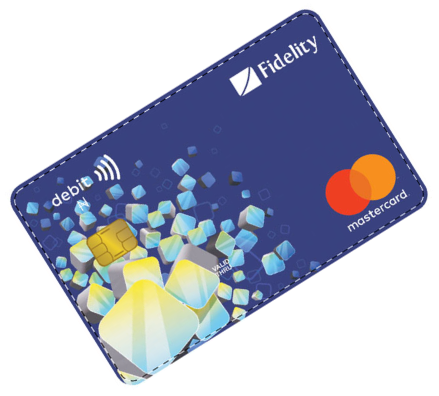 EMV certified Chip and PIN
Dollar options only available
Available on any Fidelity USD account
Fortified with MasterCard SecureCode for added security online 
Using your Card abroad?
If you plan to use any of your Fidelity cards abroad, let us know 24hrs in advance.
contact us: True.serve@fidelitybank.ng