Fidelity Debit Cards
The companion that sticks closer than a friend.
Debit Cards
Our range of Naira and Dollar debit cards give you the flexibility to spend now and pay later. If you decide to get one of our Debit Cards, these are some of the benefits that you'll come to love:
Available on any Fidelity Naira savings and current account 
Denominated in Naira and Dollar
EMV certified chip and PIN card protected with best-in-class security
 One-Time-Password (OTP) security for online transactions 
Enjoy periodic discounts at various merchant locations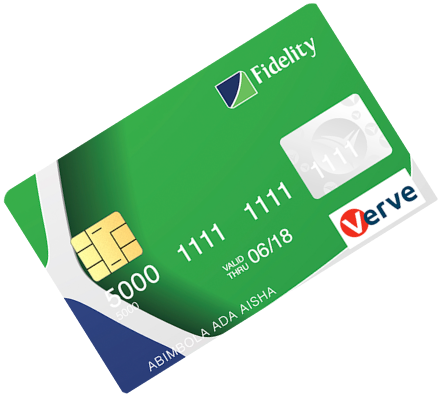 Fidelity Verve Debit Card
The Fidelity Verve Debit Card is your ideal companion for payments of goods and services across all electronic channels in Nigeria.
Fidelity Verve Global Card
Verve Global is a variant of the Fidelity Verve Debit cards, with the additional capability of using it on the Discover Global Network, which provides acceptance in more than 190 countries, including the USA and Dubai, where the Discovery, Diner's club, or Pulse Signs are displayed.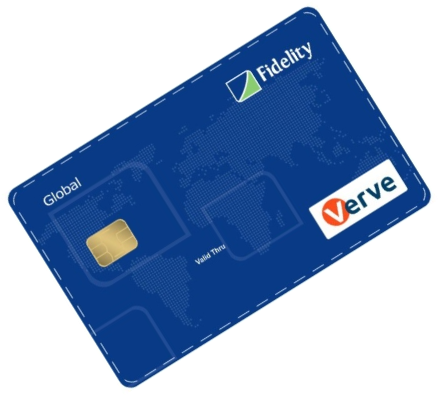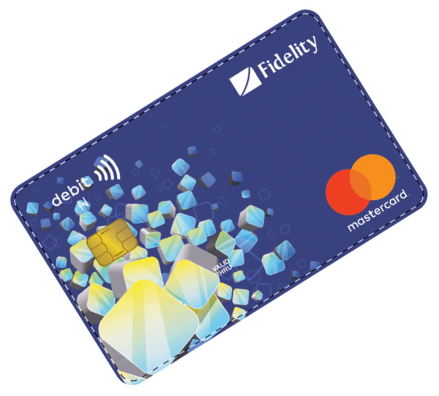 Fidelity Debit MasterCard
Fidelity Debit MasterCard guarantees 24/7 access to funds in your account anywhere and anytime. 
It's safer than cash, a lot more convenient and easy to use. Accepted both locally and internationally – anywhere the MasterCard logo is displayed, The Fidelity Debit MasterCard is available in 2 currency variants – Fidelity Naira Debit MasterCard and Fidelity Dollar Debit MasterCard.
Fidelity Visa Signature Debit Card
The Visa Signature card delivers value in four key areas of your card usage experience. Enjoy exquisite travels, fine dining, shopping and that luxurious lifestyle you so deserve.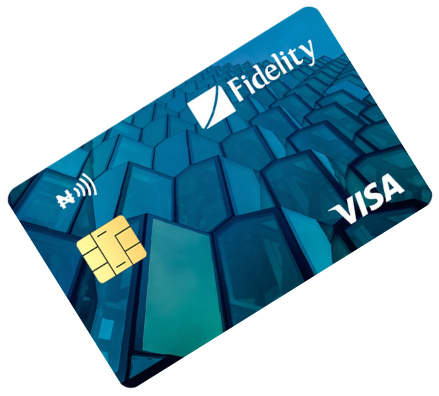 The Fidelity Visa Debit Card is the right card to help you spend and save all at the same time, giving you round the clock access to your funds across all electronic channels. It allows you to spend the exact amount, no change required.
Apply for a Debit Card option available to suit your needs.