The Fidelity Visa Debit Card is the right card to help you spend and save all at the same time, giving you round the clock access to your funds across all electronic channels. It allows you to spend the exact amount, no change required.

Accepted locally and around the world, you can withdraw cash at over 2.1 million ATMs, pay for goods & services in-store and online at merchant locations anywhere the Visa logo is displayed, all with your Fidelity Visa Debit card.

Enjoy borderless banking as you withdraw cash at the ATM, pay for goods and services at the POS or online, pay your bills/subscriptions, and even top-up your mobile phone with your Fidelity Visa Debit Card.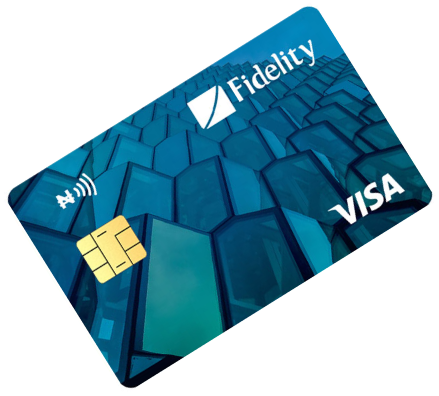 EMV certified Chip and PIN
Dollar and Naira options available
Available on any Fidelity Naira savings and current account
Verified by Visa (VbyV) secure for extra security online
Using your Card abroad?
If you plan to use any of your Fidelity cards abroad, let us know 24hrs in advance.
contact us: True.serve@fidelitybank.ng